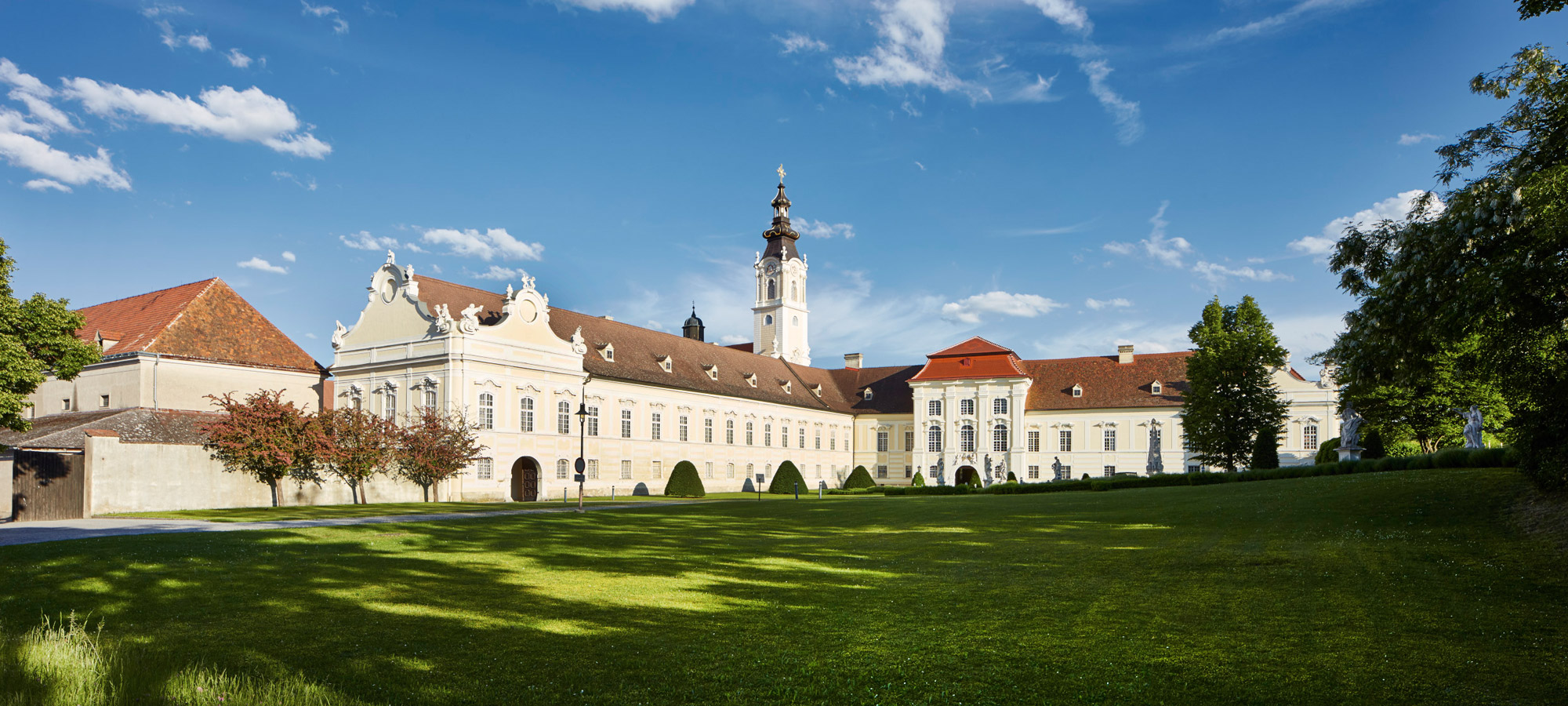 Abbeys & Monasteries
Stift Altenburg
Contact & Informations
3591 Altenburg
Abt Placidus Much-Straße 1
+43 2982 3451
+43 2982 34511 3






The rich monastic complex of Altenburg testifies in the middle of Europe to the commitment of the Benedictines for God and the people. The "Baroque Jewel of the Waldviertel", with its rich fresco decoration by the South Tyrolean painter Paul Troger, receives – through the newly created balcony – an attractive focal point which offers a clear view of the entire Baroque facade. The library, crypt, Sala Terrena and Imperial Staircase can be admired for the first time in their full splendour, and they impressively demonstrate this building's desire to be Baroque. At the same time the balcony has been acting as a bridge, so to speak, connecting the centuries, because with only a few steps you can dive into the everyday lives of the Benedictine monks of the Middle Ages. 
"The Abbey Under The Abbey", the uncovered medieval abbey under the Baroque buildings, impresses with a scriptorium, chapter house and cloister. Here you have the unique opportunity to see, and directly compare, two abbey complexes that lie directly on top of each other. More medieval rooms have already been excavated and will be adapted for the exhibition in the next few years.
The numerous Monastic Gardens around the monastery grounds – the cloister garden, the creation garden, the pharmacy garden, the "Garden of Silence" and, above all, the "Garden of Religions" – are a witness to today's questions and tasks that face the monks. The search for justice and peace in the monks' own hearts remains exciting, and is challenging, in particular when opening up to strangers and people of different opinions and faiths. 
All important rooms are barrier-free accessible. 
Make sure to check out these top atractions in the area: