Owner and Editor of the Website:
Company Name: Niederösterreichs Top-Ausflugsziele in cooperation with Niederösterreich-Card GmbH.
Address: Niederösterreich-Ring 2, Haus C
Postcode/City: 3100 St. Pölten
Telephone: 02742/9000-19800
E-mail: ausflug@noe.co.at
Homepage: www.top-ausflug.at
Bank: Raiffeisenlandesbank Niederösterreich-Wien AG
Bank Sorting Code: 32000
Account No.: 6.627.665
Links to the general terms and conditions (of business) if available: Not available
VAT Identification No.: ATU62114937
Commercial Register No.: FN 267462 b
Registered at: Commercial Court St. Pölten
DVR: 4010336
Registered Office of Owner and Editor of the Website: St. Pölten
Professional Association/Company Type: Information and Service Providers for Customers and the Interested Public for the Promotion and Development of Lower Austrian Tourism.
Disclaimer:
Liability for content
Although the greatest of care was taken when creating the content of this website, we cannot however guarantee that this content is correct, complete or up to date, or can be held responsible for, or guarantee, the programming of technical services.
Liability for links
www.top-ausflug.at leads to external websites. We have no influence over the content of links to external websites; thereby we cannot accept responsibility for these third-party contents. The respective provider or operator of the linked websites is responsible for their contents. (as of May 2013)
Please note e-mails originate from the Robinson List (www.rtr.at)
[borlabs_cookie]
[borlabs_cookie_log]
[borlabs_cookie_opt_out tracking="google-analytics"]
Information about privacy
We inform you here about the scope and purpose of the collection of personal data.
General:

With your access to this website, Niederösterreich's top destinations in cooperation with Niederösterreich-Card GmbH store information about your access (date, time, page viewed). These data are for statistical purposes only and will only be evaluated in anonymous form.
The Use of Google Analytics
(Privacy policy statement regarding the use of Google Analytics)
This website uses Google Analytics, a web analysis service provided by Google Inc. ("Google"). Google Analytics uses so-called "cookies", namely text files that are saved on your computer, to help the website analyse how users use the site. The information generated by the cookie about your use of this website (including your IP address) is generally transferred to a Google server in the USA, where it is saved. In case IP-anonymisation is activated on this website, your IP address will be truncated within the area of Member States of the European Union or other parties to the Agreement on the European Economic Area. Only in exceptional cases the whole IP address will be first transferred to a Google server in the USA and truncated there. Google will use this information on behalf of the operator of this website for the purpose of evaluating your use of the website, compiling reports on website activity for website operators and providing them with other services relating to website activity and internet usage. The IP-address that your Browser conveys within the scope of Google Analytics will not be associated with any other data held by Google. You may refuse the use of cookies by selecting the appropriate settings on your browser, however please note that if you do this you may not be able to use the full functionality of this website. Furthermore, you can prevent the capturing of data generated by the cookie referring to your utilisation of the website (incl. your IP address) by Google, as well as the processing of this data by Google, by downloading and installing the available browser plugin using the following link: http://tools.google.com/dlpage/gaoptout?hl=de). 
You can also opt-out from being tracked by Google Analytics with effect for the future by downloading and installing Google Analytics Opt-out-Cookie for your current web browser: Deactivate Google Analytics 
Use of cookies
Cookies are text files that are stored automatically when a website is called up locally in the visitor's browser. This website uses cookies to make the offer user-friendly and functional. Thanks to these files, for example, it is possible to display information tailored to individual interests on one page. Security-related features to protect your privacy are also made possible by the use of cookies. The exclusive purpose is to tailor our offerings to your customer's wishes and to make the site usage as comfortable as possible. Additional cookies may be set by various other providers whose additional services are offered on our websites. We have no influence on these providers and do not use their cookies for their own purposes. By default, all cookies are accepted by any Internet browser. However, you can instruct your browser not to accept cookies or to automatically delete them after each Internet session. Please refer to the corresponding instructions on the support pages of your browser manufacturer.
BILDCREDITS HomeBanner: www.istockphoto.com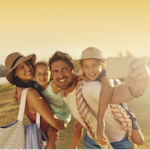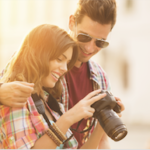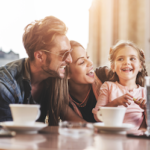 istockphoto.com/pixdeluxe  istockphoto.com/fotostorm  istockphoto.com/BraunS
BILDCREDIT Herbstbeitrag Hintergrundbild Blätter (Home und Über Uns):