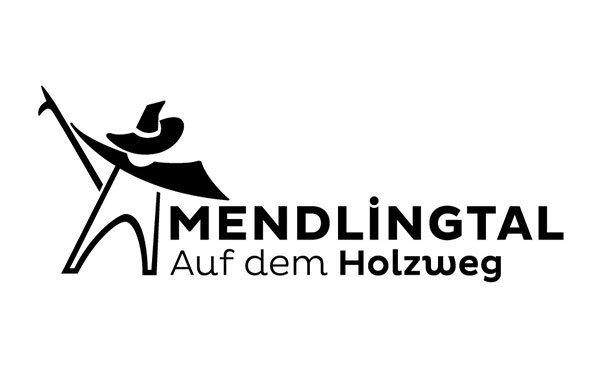 Culinary Experiences, Garden Worlds & Theme Parks
MENDLINGTAL – On the wooden path
A Day in Mendlingtal (Mendling Valley)…
Whether for seniors, families, or groups, Mendling Valley, at the foot of the Hochkar Mountain, offers wonderful opportunities for every age group to spend a relaxing, or even exciting, day in beautiful natural surroundings. The hike, accessible every day from 1 May to 31 October, starts at the village pond in Lassing and leads you over the former coal path down to the Ticket Office, where toilet facilities are available, in addition to those located at the car park in Lassing. (Walking time: approx. 15 minutes)
Once you reach the end of the initial downhill walk, opposite the Ticket Office, you will find the former Blacksmith's Apprentice House, which is now home to a museum with a cinema, a mini log-drift system including a water wheel, a smokehouse kitchen and, of course, the Blacksmith's Forge – all of which transports the visitor back in time. In addition to our museum, you can also discover the Venetian saw, a barefoot path, an old horse-drawn timber wagon, or a hand-held fire pump from the old days. Smaller visitors can explore a mini-climbing garden, admire the Insect House, or pay a visit to our two pigs: "Ringel & Schnüffel".
From here you embark on the hike through the valley: First, you cross a wide footbridge over a large waterfall, where you can take a look into the "drifting channel". The paths and footbridges lead you about 2.5 km (about 1.5 hours) along the stream towards the farm and manor house. There you can end your walk with some delicious regional home cooking.
Along the way there are many different opportunities to rest and listen to the babbling stream. Roughly halfway along the route is the "Klaushütte" – the meeting point at which our popular log-drift demonstrations begin.
The path now leads you to the Hermitage, where the water forms a deep green reservoir. Once you have enjoyed observing the trout in the reservoir, continue towards the big gorge, from which point there is an impressive view of the Hochkar Mountain. A few minutes later, you will hear the loud sound of rushing water. Now you have reached our Großeggerquelle (the Großegger Spring), where you can quench your thirst with fresh spring water of the highest quality. The next attraction now awaits your admiration: our Old Grain Mill from 1893, still in working condition and located directly below the spring.
Next, you continue past our "Trifter Lois" where, after a few steps, you will reach the fishponds via a footbridge. You can feed the trout, sturgeon & char that swim here – there is a fish food dispenser next to the ponds – after which you yourself will be happy to reach the "Herrenhaus Hof", snack station, a few short minutes away.
If you are too tired for the return hike, you have the opportunity to call the "Mendlingtal-Taxi" from the snack station: the taxi will take you directly back to the car park in Lassing.
The taxi runs from Tuesday – Sunday. On Mondays there is NO taxi service!
Come and see our beautiful natural jewel for yourself, and you will see why it is no wonder that Mendling Valley was voted "Most Beautiful Place in Lower Austria, 2014"!
Winner of the Lower Austrian: "9 Places 9 Treasures" Prize in 2014
NOTE: Because of the narrow paths, footbridges and stairs, it is recommended NOT to bring a pushchair on this hike.
Make sure to check out these top atractions in the area: