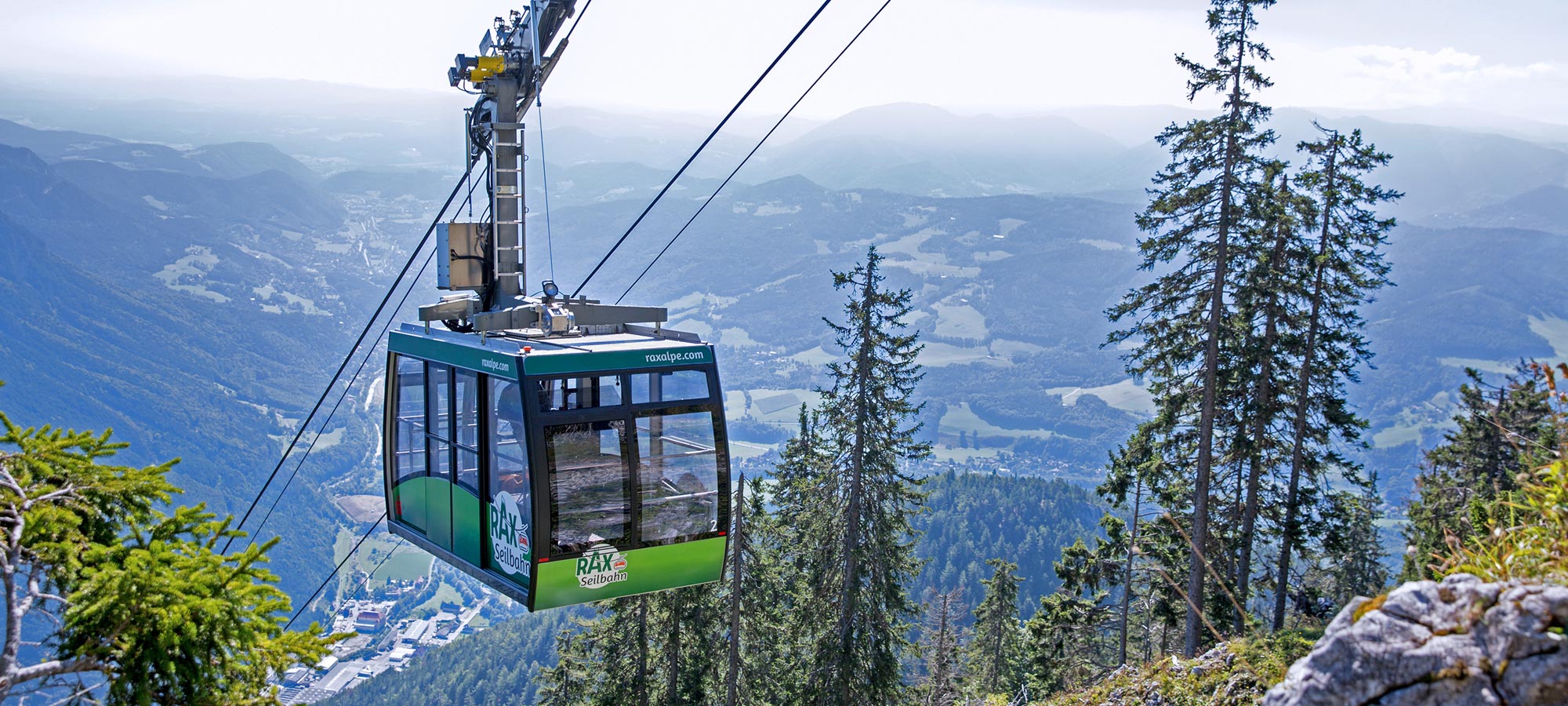 Rax-Seilbahn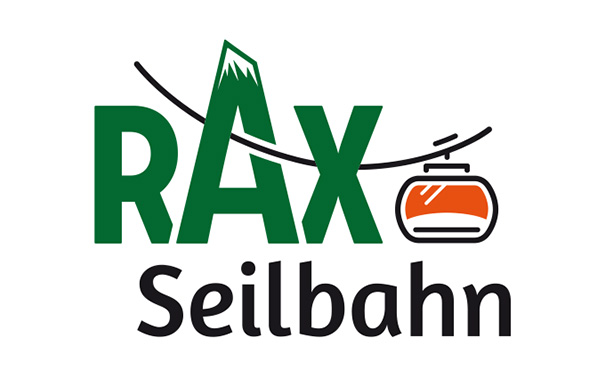 Train Journeys & River Cruises
Rax-Seilbahn
Contact & Informations
2651 Reichenau an der Rax
Dr. Ewald Bing-Straße 3
+43 2666 524 97
+43 2666 522 95









The Rax Aerial Cableway is precisely one of the reasons why Rax has become one of the most popular mountains in the east of Austria.
It is open daily, all year round, and connects the high plateau quietly and without emissions. For over 90 years, hikers – young and old, and also those with special needs – have been making use of the Rax Aerial Cableway for relaxing mountain excursions! 
The Raxalm-Berggasthof (Raxalm Mountain Inn), in the middle of the Raxalpe leisure area at 1,545 m above sea level, is/has:  
situated directly at the Rax Aerial Cableway Summit Station
ideal for guests with limited mobility
a restaurant with a seated terrace, 200 seats, panoramic view
65 beds
home-style cooking
open all day, everyday
ideal for groups
The rustic stylish "Ottohaus" has a seating area for over 180 guests, has 30 beds and communal bunks for up to 28 persons.
Further down from the "Ottohaus" you will find our unique Alpine Garden with numerous protected plants.
We are happy to arrange offers for tour groups.
Make sure to check out these top atractions in the area: