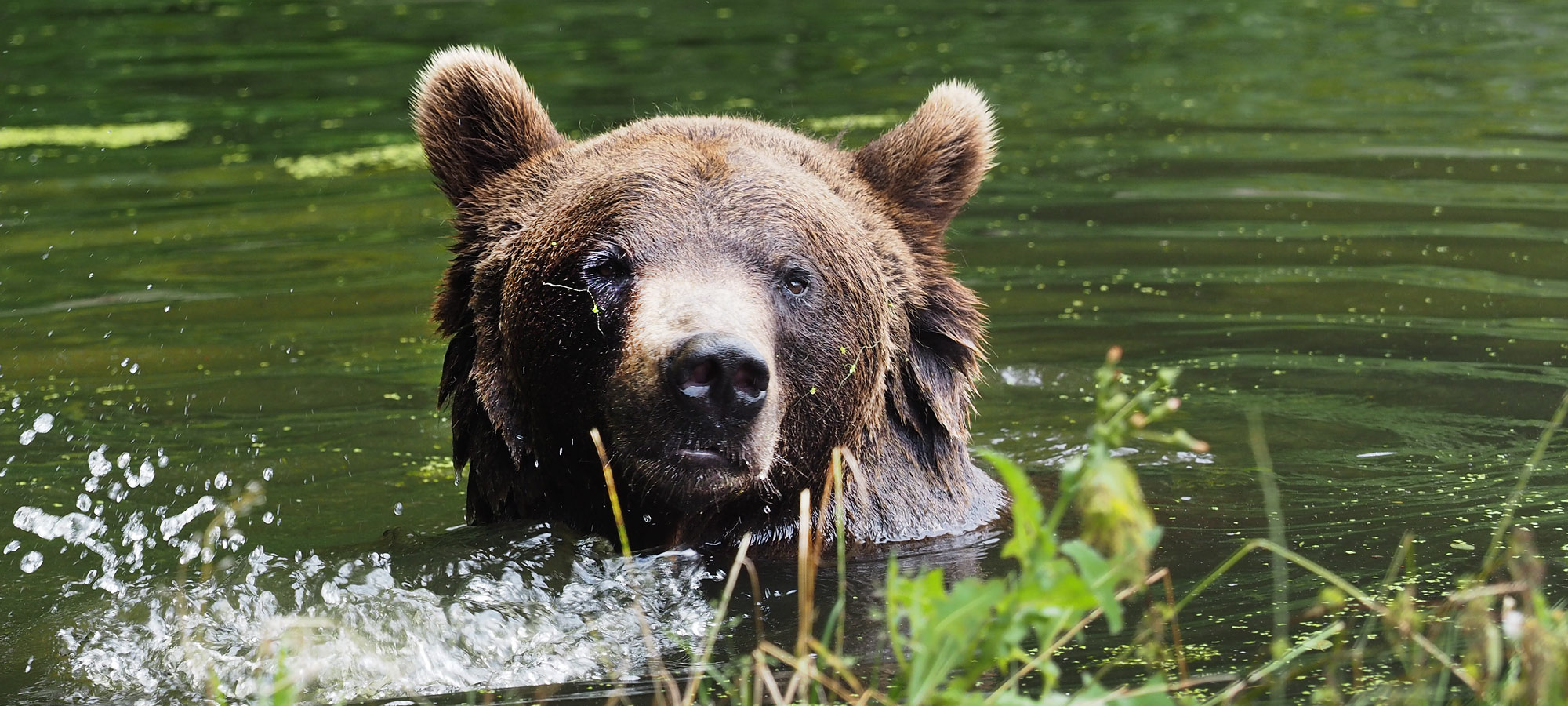 Animal-, Nature-, & National Parks
BEAR SANCTUARY Arbesbach
The Arbesbach BEAR SANCTUARY (BÄRENWALD) is a project run by the "VIER PFOTEN" animal protection foundation and offers a new home to former circus bears and caged bears
Situated in a forest area of 1.5 hectares, our bears are offered a well thought out programme of activities. Along a circular route, visitors can gain an insight into the bears' everyday lives. The behaviour of the animals, their fates and traits are at the forefront of the lovingly designed facility and arouse understanding and interest in aspects of the relationship between humans and animals.
The walk along the visitor's path, about 500 m in length, is livened up by a variety of playing facilities. There are exhibitions, a low ropes course, a movie room, an obstacle course and a souvenir shop – all of which offer original insights into the world of bears and other animals.
The Arbesbach BEAR SANCTUARY is also a show garden about berries. The bears share their surroundings with raspberries, blueberries and blackberries. Outside the bear forest, the Bear Trail offers opportunities for extended multi-day rambles or shorter walks in the unique pristine landscape around Arbesbach.
Make sure to check out these top atractions in the area: