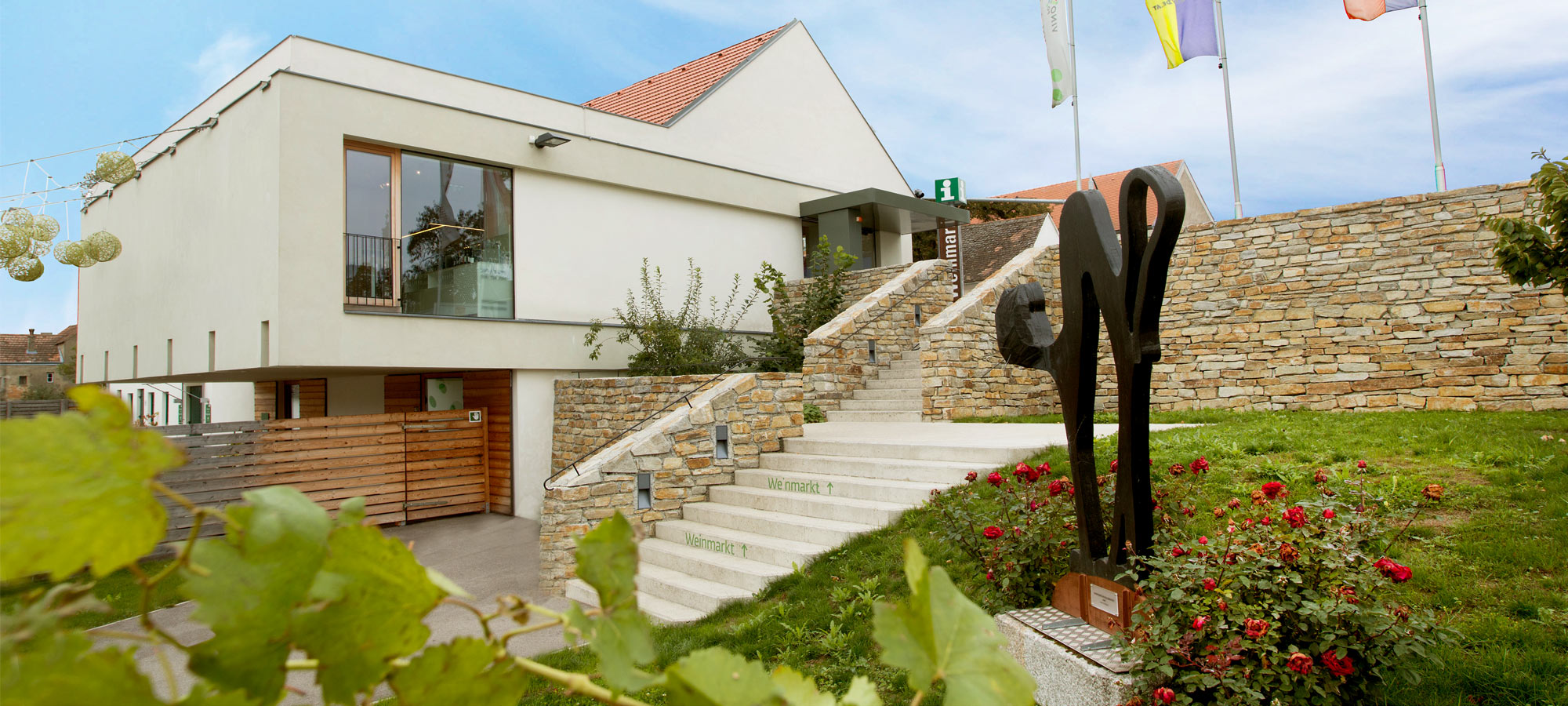 Culinary Experiences, Garden Worlds & Theme Parks
Vino Versum Poysdorf
Vino Versum Poysdorf – our name is synonymous with the universal experience connected with grapes, wine and viticulture in the Wine Town of Austria. Poysdorf has much to offer tourists but its main attraction, its centre and first point of contact, is the WEIN+TRAUBEN Welt (The WINE+GRAPE World).
The special WINE+GRAPE World resembles a historically developed town. The entrance via the modern Wine Market leads to a piazza with the Grape Hall and the historic Ecksteinhaus (The Cornerstone House). Deep below Brünner Straße (Brünner Street), visitors can go through a cellar tunnel to the Baroque public hospital with its romantic outdoor area and vineyard. Fully equipped wine press houses, a cellar full of barrels and the Poysdorf wine press museum show the development of viticulture up to the present day.
We complete our offer with tours of the Cellar Lanes, Tractor Tours, or a visit to a renowned Poysdorf Winery.
Make sure to check out these top atractions in the area: