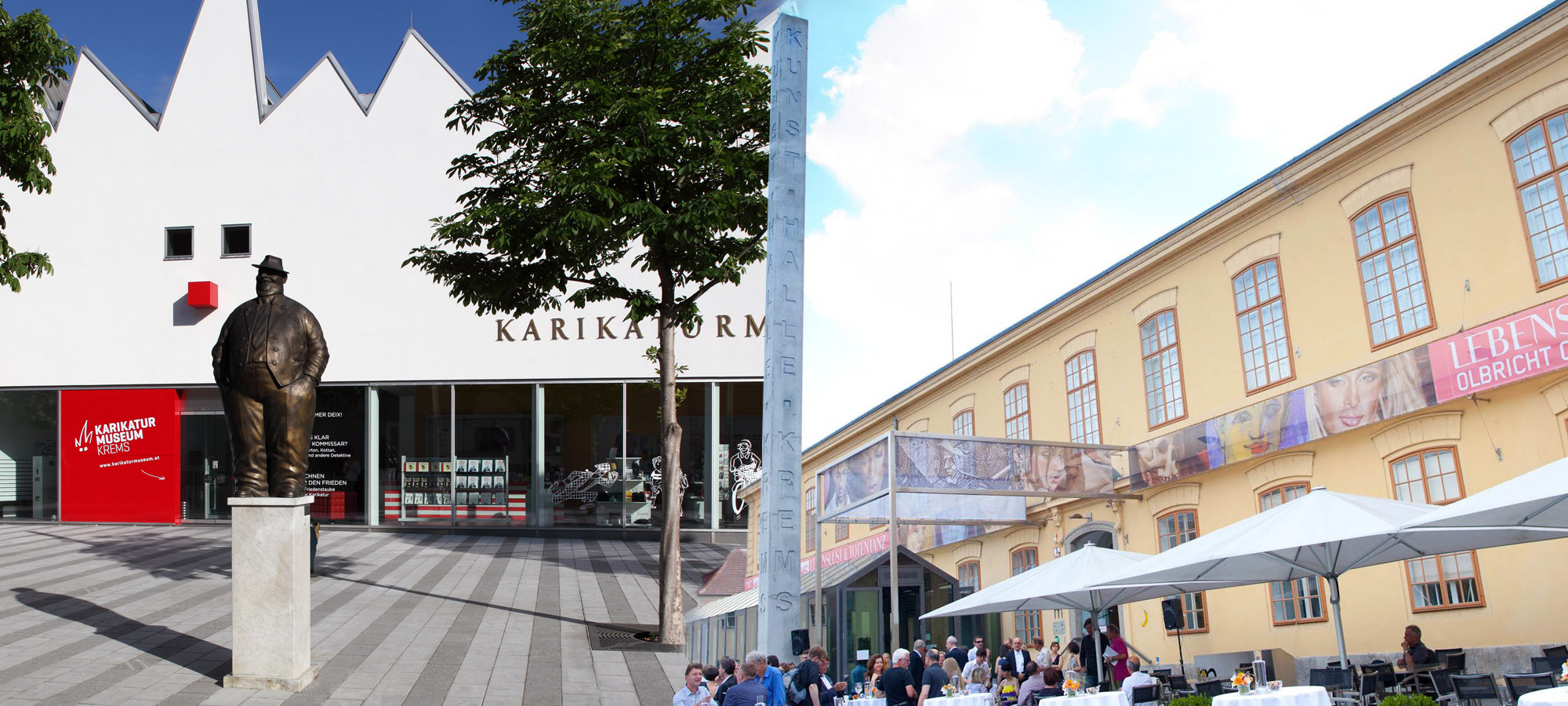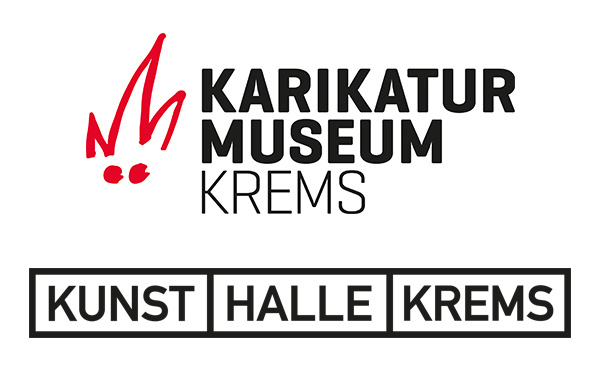 Museums and Exhibitions
Kunstmeile Krems
Put your cultural anchor in the Wachau and visit the art mile Krems!
Located at the intersection of historical sights and the extraordinary cultural landscape of the Wachau, the exhibition houses of the Krems Art Mile – the Krems Caricature Museum & the Krems Art Gallery – offer a wide range of high-quality exhibitions and events all year round. The Landesgalerie Niederösterreich opened in the immediate vicinity of the two exhibition houses in May 2019. The spectacular new museum building focuses on Austrian art.
The Krems Caricature Museum
The cartoon museum Krems is located in the middle of the art mile Krems. Built by Gustav Peichl – aka IRONIMUS- this museum, the only one of its kind in Austria, is entirely dedicated to humor and satire. – According to the motto "laughter is healthy". Just a 5-minute walk from the Krems-Stein boat station, the Krems Caricature Museum attracts thousands of visitors to the Wachau every year. The redesigned permanent presentation, "ALWAYS AGAIN DEIX!" Looks back on the extraordinary work of Manferd Deix (1949 – 2016) – the "enfant terrible" of the German-speaking cartoon scene and presents a colorful roundabout of his wonderful "Deix figures". At the same time, temporary exhibitions of local and international artists are shown!
Museumsplatz 3
3500 Krems an der Donau
The Kunsthalle Krems
With established and up-to-date, young positions, the Kunsthalle Krems focuses on an interdisciplinary, progressive and international orientation. Art is shown after 1945, with a focus on the contemporary. The presentations will take the form of extensive thematic and personnel exhibitions. As an additional exhibition space, the Kunsthalle Krems wins the Dominikanerkirche in downtown Krems, whose Gothic interior is decorated with contemporary art in the summer months.
Museumsplatz 3
3500 Krems an der Donau
Make sure to check out these top atractions in the area: