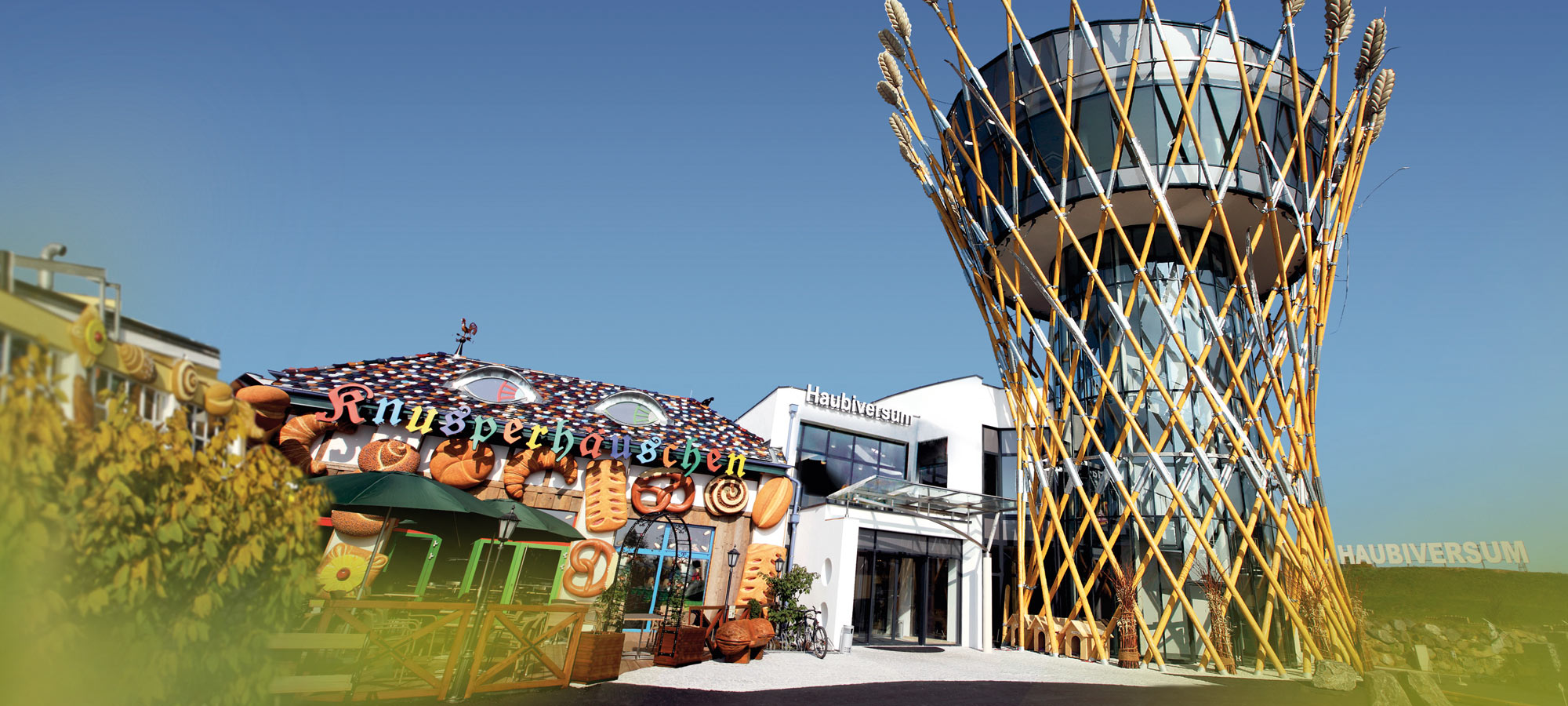 Haubis GmbH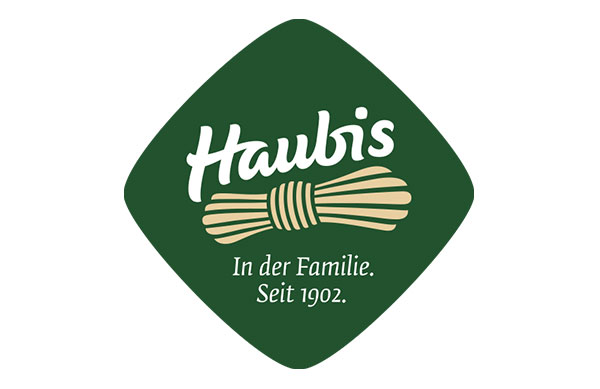 Culinary Experiences, Garden Worlds & Theme Parks
HAUBIVERSUM – Die Brot-Erlebniswelt
Contact & Informations
3252 Petzenkirchen
Kaiserstraße 8
+43 7416 50349 9
+43 7416 50320








Only 5 minutes from the A1motorway – exit Ybbs
In Haubi's Erlebniswelt HAUBIVERSUM (Haubi's Experience World) the doors of the bakery are open wide to welcome you. Take a look behind the scenes and experience skilled handcraft bakery at first hand. And we can promise: your culinary pleasure will not be neglected! Take over the role of master baker and join us on a guided tour through the Brot-Erlebniswelt (The Bread Experience World) where we will show you how our bread is made!
• 16,000 m² – The size of our Bread Experience World
• Haubiversum cinema
• Create your own Traditional Austrian Mohnflesserl (Braided Poppy Seed Roll)
• Look directly over the bakers' shoulders as they work
• Follow the path from grain to the finished bread roll
• Tasting of Haubi's bread, pastries and cakes is included
Visit Anton Kornmeister in the Children's Bakery
We invite our little guests to "Hamsterhausen". Come play, bake or celebrate your birthday – We are waiting for you with an exciting range of activities all year round!
• Children's Baking: Thursday – Sunday: 14:30 (duration 2 hours)
• Children's Birthday Parties: All year round – on request
• Kindergarten and School Activities (including baking): All year round – on request
• Punch and Judy Show: On certain dates – see homepage
There is plenty of room to play in our indoor play area as well as our new 1,000 m² Children's Playground with a go-kart track, a water feature and a zip line
In 2017, Haubiversum was acclaimed as being particularly child-friendly by KiddySpace. 
Experiencing Makes you Work up an Appetite – Treat Yourself to a Break!

The Haubiversum Café and Knusperhäuschen invite you to linger. Whether it is a hearty breakfast, a fine midday snack or delicious pastries you are looking for, we offer the perfect range of products to everyone – whether to group visitors or individuals.
Are you interested in doing a baking course?
Have you always wanted to know how to make tasty bread out of wheat and rye, or how to turn six strings of dough into that gem among breads, the brioche "Striezel"? We enjoy sharing our knowledge and invite you into the heart of The Bread Experience World to participate in our wide range of courses.
We offer the following baking courses:
• Brioche Baking Course
• Bread Baking Course
• Baking with wholegrain, spelt and other flours
Course: 09:00 – 12:00 (duration 3 hours)
Price: €39.90 including homemade products
For more information on dates and details, please go to: www.haubiversum.at
Reservations: 07416 / 503-499 or haubiversum@haubis.at  
We are looking forward to your visit!
Make sure to check out these top atractions in the area: